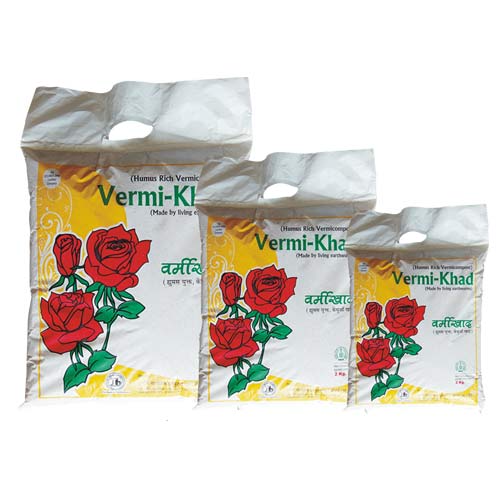 BIOFERTILIZER / ORGANIC MANURE
Vermi-Khad™
Vermi-Khad is a result of compost formed from earthworms and heterogenous mixture of decomposing vegetable, food waste, bedding materials, straw from field, grass clipings and other biomass. It is an excellent organic manure and soil conditioner having lots of water soluble nutrients. It enriches soil with micro-organisms adding enzymes such as phosphates and celluloses. It also improves water holding capacity of soil.
Packing
2kg, 25kg, 50kg
Method of application
Soil Application
Field soil use 200-1000Kg/acre, for nursery 200-500gm/ plant.